Plover, Iowa, sits in Powhattan Township, which was first settled in 1864. The township name honors the father of Pocahontas. Plover got its first post office in the early 1870s. A meeting is set for June 8 to talk with a USPS representative about closing the post office.
As reported in The Messenger, one town resident is fighting to keep her post office. Darla Johnson's father was postmaster in Plover for 20 years, and she spent much of her childhood at the post office. "So it's almost like home," Johnson said. "I'm upset about that, but there again, there's probably nothing I can do."
Johnson is writing letters to lawmakers and organizing a petition drive, but she's not optimistic about the meeting—she thinks it's just for appearances. "The community right now is feeling a little bit overwhelmed because we don't have any answers," Johnson said. "We're not very happy about the whole situation. Other than that, we're trying to stay somewhat calm and collected."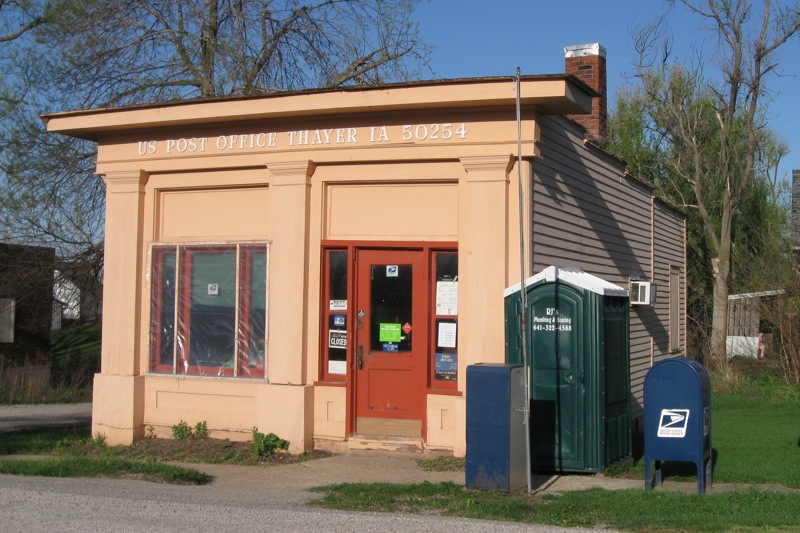 For more on post office closings in Iowa, check out this excellent story by Kyle Muson in the DesMoines Register, along with this great gallery of photos. It's enough to make you weep.
Pictured to the right, the post office in Thayer, Iowa, population 59, postal service established Feb. 19, 1869.
(Photo credit: Plover p.o.; Luther p.o.)